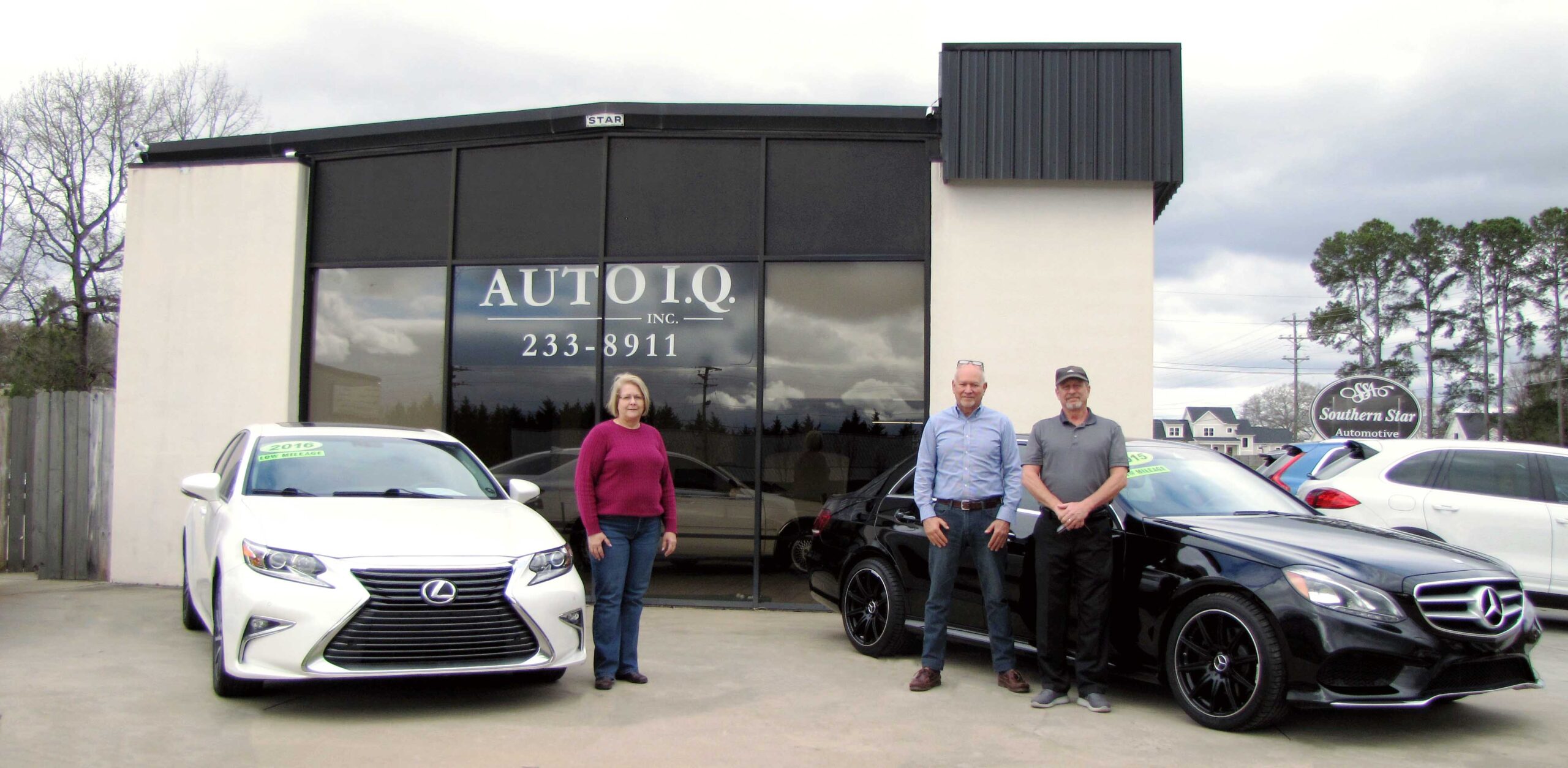 Southern Star Automotive
WHO WE ARE
Southern Star Automotive was an independent European Specialist for 35+ years, working on Mercedes exclusively then adding Audi & Volkswagen brands in 2008, and Subaru and other Asian brands in 2015.
Now that Auto IQ is the new owner and manager, we have expanded our services to include all makes & models. Our dedicated team of professionals will look after your automobile as if it were our very own, and provide the level of service you have come to expect from Auto IQ.
Meet our Super Heroes
OUR EXPERT TEAM
Among the members of our team are decades and even life-long experience in the auto world, so whether you're looking to fix your car or get a new set of wheels, you'll get the best of care from our experts.
Comments from Customers
WHAT PEOPLE SAY
Took care of all of my concerns and kept me informed during the process. Would come highly recommended. Thanks for everything.
Anonymous Customer
Ed is absolutely fantastic to work with. He immediately earned my trust and confidence. Anyone that I come in contact with that needs your services I will be referring them to Ed. Please keep him around, he is the best. I think that I will call him the "Minister of Repair" because he called me like a preacher. Lol.
Anonymous Customer
This is a great place. Ed is always very pleasant and accommodating. The technicians are masterful. The prices are very reasonable.
Peter L.
Edward is very professional and very detailed in what has been a great experience in my repair.
Richard D.
Ed has been amazing helping with guiding us through a difficult fix on our Mercedes. We finally got to the bottom of it and couldn't be happier with the customer service.
George H.
This is the only place I trust with my car. (Mercedes-Benz SLK)
Anonymous Customer
Excellent service and very friendly people. Will definitely use them again.
Katheryn G.